About Bob...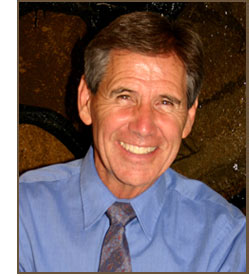 Bob Trask founded ARAS in 1978. Until that time he had been a firefighter, actor, singer, emergency medical technician, scuba diving instructor, wilderness guide, master sea captain, and always a writer and personal coach whose clear perspectives of reality and natural caring helped many people uplift their lives. His adventures included assisting people at their births, and assisting people at their deaths, and helping them through countless dramas in between. The wisdom he gained, combined with his unique talent for designing programs to empower and enlighten, quickly elevated Bob to the role of personal-coach and trainer. He knows that full and satisfying lives result neither from circumstance nor inheritance. Fulfillment, he teaches, is the reward of those with the ability to dream, and with the clarity, courage and confidence to go after those dreams.


Keynote Speaking

As a result of his years in professional entertainment, Bob Trask is at home on radio and TV, as well as with live audiences. His personal experiences lend depth and credibility to his teachings, leaving his audiences feeling inspired and rewarded. International Author, Speaker, Spiritual Philosopher and Coach to world leaders; Bob's personal, poignant, entertaining style presents itself so that the consciousness of his listeners are expanded in a fun, upbeat way.
To hire Bob for a speaking engagement, consulting or counseling please call 360-366-8421 or email bob@arasfoundation.org.



Communication Skills
Consulting, Management Teams
Customer Service Training
Discovering Life's Work
Ethics as Vital to Reaching Goals
Employee Relationships
Entrepreneurship Skills
Family Team Building
Humor as a Presentation Tool
Leadership for All Seasons
Mediation/Conflict Resolution


Negotiations for Winners Only





Peace as an Industry
Personal Improvement Counseling
Personal Planning & Goal Setting
Presentation Skills Taught Here!
Sales Tools that Work
Strategies for reaching goals
Storytelling skills in presentations
Stress Management
Team building
Time/Self-Management
Relationships skills that win
AT&T
American Insurance Group (AIG)
Arthur Andersen & Company Bank of America
CA Dept. of Education
CA Dept. of Human Resources
Genentech Corporation
Biomedical Technology
General Dynamics, Inc.
Grossmont College, El Cajon, CA
National Speakers Association
San Quentin State Prison
Shelton State Prison
Independent Ins. Agents of America
Integrated Resources, Inc.



Los Angeles Public Schools
Meeting Planners International
Mount Baker Plywood
National Association of Realtors
National Civil Service Association
New York Life Insurance, Inc.
Nissan Company, Ltd.
Paradise Valley Medical Hospital
Prudential Life Insurance of Asia
Rainier National Bank
Royal Purple Lubrication of Asia
Seattle First Bank
Sunstar Spa Covers
U.S. Navy U. S. National Park Service
Western Electric Corporation
Home
Vision/Mission
Bob Trask
Trask Triangle
Bob Trask Videos
Books & Products
New & Events
Want to Help?
The Harvest Festival
Bike Project
Your Donations
ARAS Acronym
Contact ARAS

© The ARAS Foundation - All Rights Reserved | Website Design by Anne Branson
Privacy