2015 African Bike Drive ~ Date TBA

Sammamish City Hall
801 228th Ave SE
Bike Drop off from 9am – 1pm.
Volunteers needed from 8am – 5pm.
The Bike Project of 2013 was a great success!
642 bikes plus additional bike parts were shipped to Ghana Africa from the 2013 drive held on May 4th. 87 volunteers showed up to help prepare the bikes for shipment by lowering handlebars and seats allowing more bikes to be placed into the shipping cargo container. Two Men and A Truck–Movers Who Care once again showed their community spirit by assisting us in transporting bikes to Sammamish City Hall that had been collected before May 4th.
We had so many bikes that they didn't all fit into the shipping cargo container! We had to use a flatbed and pickup trucks to transport the extra bikes to Seattle to await a cargo container bound for Sierra Leone in June.
(See all photos below.)


---

Your used bicycle can greatly enrich the life of a poor family in Africa or elsewhere in the world!

In scores of poverty villages on this planet, the only transportation is by foot or bicycle. While those with bikes can reach distant jobs, schools or markets, without transportation other families constantly fall further into multi-generational poverty. Several years ago we discovered how dramatically the ownership of one bicycle transforms a barely subsisting family into one of improved security, health and self-reliance. Since then ARAS has made sending bikes to poverty villages a priority. Over the last 9 years, in support of the Village Bicycle Project, ARAS has collected around 5,000 bikes for Ghana alone. Bikes are also now being shipped to Sierra Leone.
Many bikes we accept are new or like-new while others need repairs or parts. However, if it is not badly rusted, any bike can be restored and made serviceable for thousands more miles. For a day of energetic fun and accomplishment, plan on helping us prepare bikes for shipping. This is a community service project suitable for the whole family where we provide tools and teach what you need to know. For more information or if you have a bike to donate or can help pick up donated bikes call 360-366-8421 or email mary@arasfoundation.org
To make a donation of cash or other resources, please click here: Donations



Enjoy these photos from Bike Project 2013: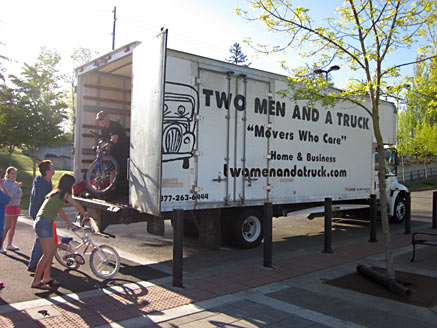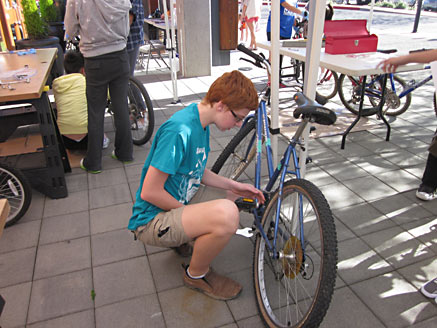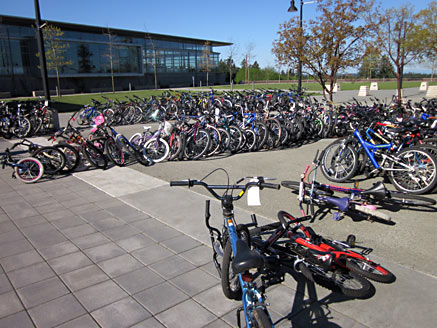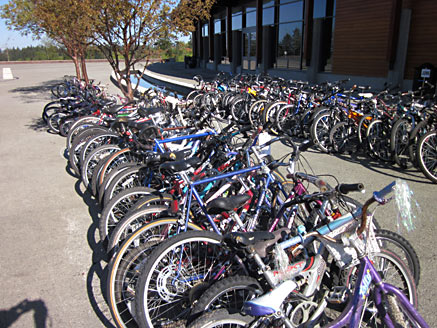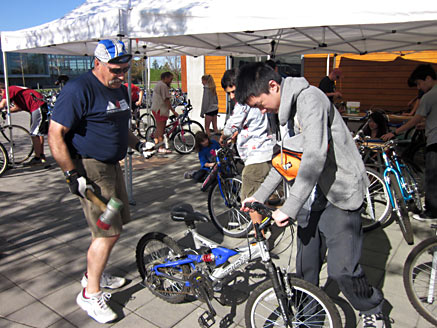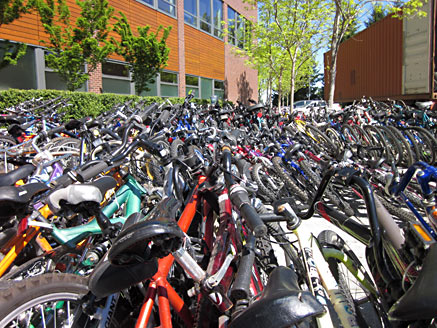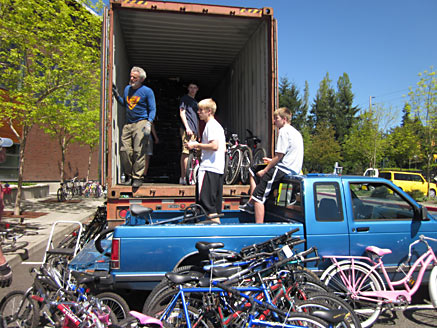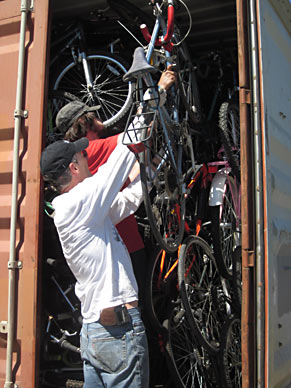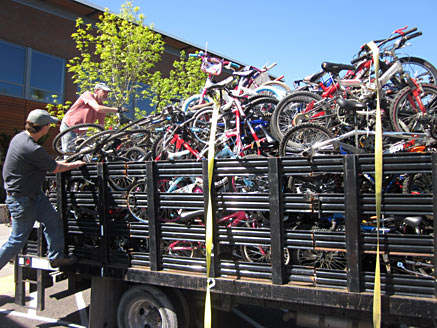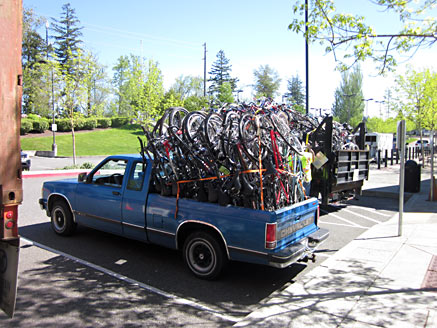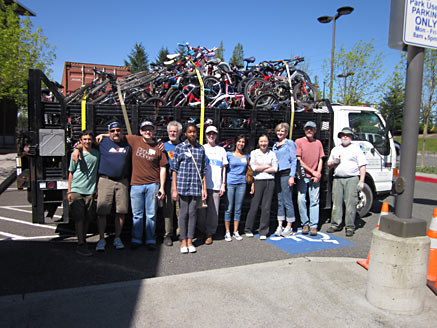 ---
Enjoy these photos from the 2012 Bike Project


Photos by Debi Ayres Tell-your-story-photo.com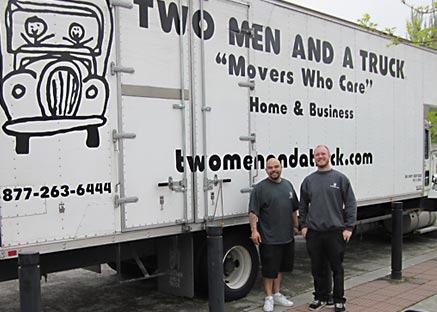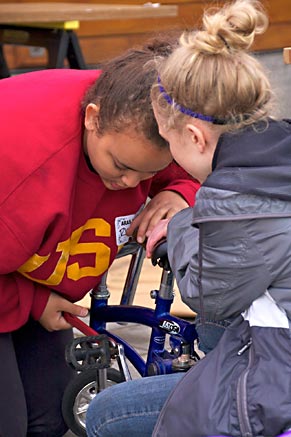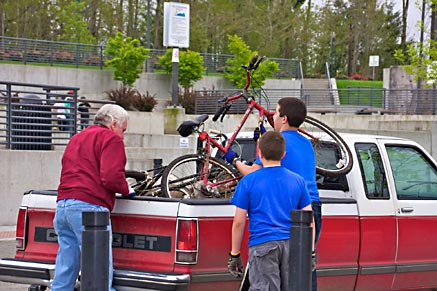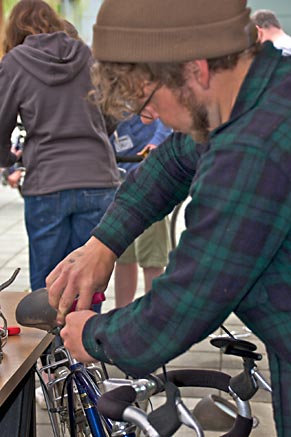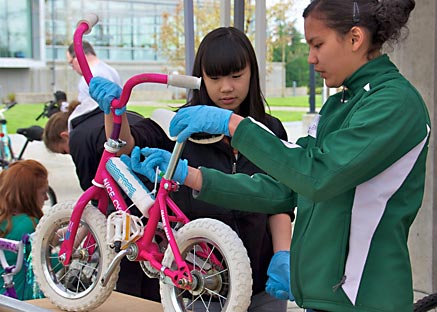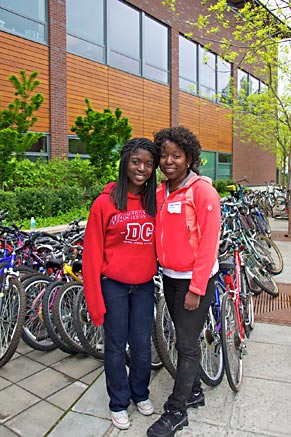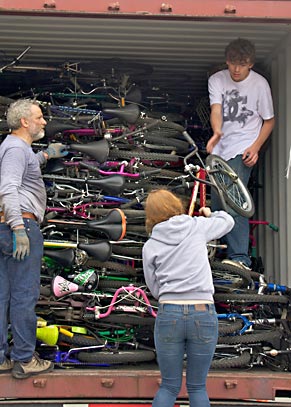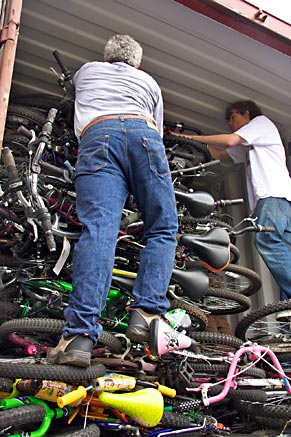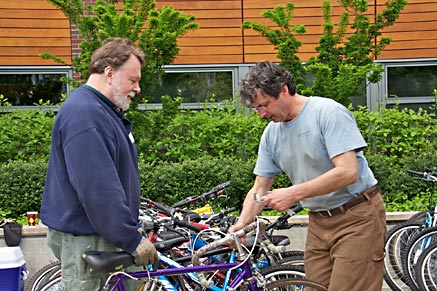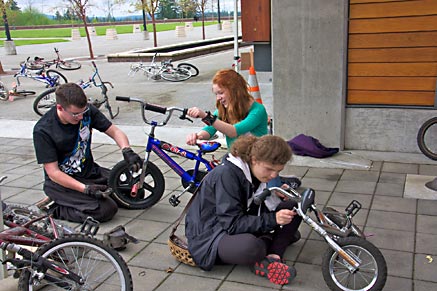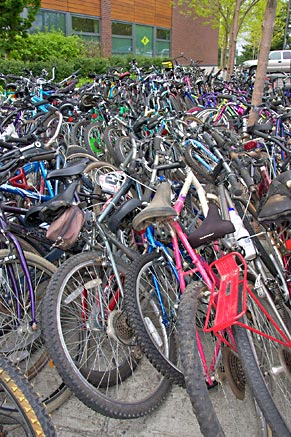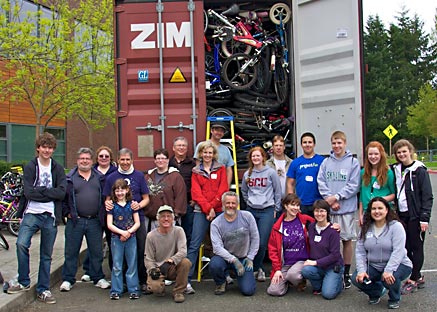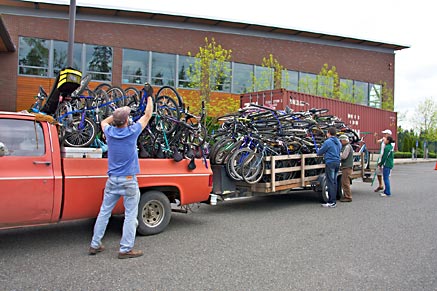 Home
Vision/Mission
Bob Trask
Trask Triangle
Bob Trask Videos
Books & Products
New & Events
Want to Help?
The Harvest Festival
Bike Project
Your Donations
ARAS Acronym
Contact ARAS

© The ARAS Foundation - All Rights Reserved | Website Design by Anne Branson